For immediate reservations
please call 800-545-2824
or 631-283-2160.



For exclusive discounts/upgrades not available online,
please call our reservations office directly at 800-545-2824 or 631-283-2160.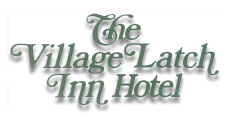 The casually elegant, European style Village Latch Inn Hotel sits on a five
acre estate convenient to the beach and downtown Southampton, NY.
Imagine a Boutique Hotel on a lush, five acre "Great Gatsby" estate, yet right in the village of Southampton, NY, on Eastern Long Island, near its charming boutiques, museums, restaurants and beaches. All our rooms are decorated in a romantic, intimate and sophisticated style. Our bed and breakfast style accommodations offer the perfect blend of modern conveniences with an eclectic, international decor that radiates a warm and gracious ambience in New York's famous, resort and playground, The Hamptons.
View "Art at the Village Latch" by Owner, Marta White
View Marta White's Recent Works: Assemblages & Collages
JavaScript must be enabled in your browser to view these slide shows.
Slide shows cannot be viewed on non-JavaScript mobile devices.