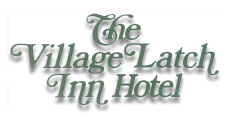 Click here to
Inquire about availability.
Rates subject to change and availability.
Applicable Sales Tax and 10% service charge not included in rates.
Reservation policy: 1st night deposit required to confirm.
Cancellation policy: 30 days advance notice required for refunds; less a $75 cancellation fee.
Additional guests $50 -$75 per night
Crib rental $25.00 per night.
Several rooms are available for pets - only by prior arrangement and only in season.
Pet charge: $35.00 per pet per night.
Please ask about our group rates.
Vacation Packages and Villa Rentals available.
European style packages available.
---
2016 RATES & RESERVATIONS
---
Our Season runs from May 1st to October 31st
Book Direct for Best Rates and Availability
Call us for discount packages and special rates.
For immediate reservations please call
800-545-2824 or 631-283-2160
Single or Double Occupancy per Night.
All rooms with private bath, AC & TV
Short-term rentals available
Free Internet access available.
Daily housekeeping included.
Concierge and 24 hour front desk service.
Free shuttle service to the beach on weekends.
JUNE
Midweek
Weekend

---

Queen
From $195
From $250

---

King or Twin
From $295
From $350

---

King with Deck
From $350
From $395

---

Junior & 2-room Suites
From $395
From $450

---

Weekdays and Extended Stays Specials
Sunday - Friday (5 nights) $950
Entire month of June $7,200
Double occupancy. Does not include tax and service. Subject to availability and blackout dates. Cannot be combined with any other offer.

---

JULY
(Minimum stay required on weekends)
Midweek
Weekend

---

Queen
From $250
From $395

---

King or Twin
From $295
From $450

---

King with Deck
From $350
From $495

---

Junior & 2-room Suites
From $395
From $550

---

Weekdays and Extended Stays Specials
Sunday - Friday (5 nights) $1,200
Entire month of July $9,145
Double occupancy. Does not include tax and service. Subject to availability and blackout dates. Cannot be combined with any other offer.

---

AUGUST
(Minimum stay required on weekends)
Midweek
Weekend

---

Queen
From $250
From $395

---

King or Twin
From $295
From $450

---

King with Deck
From $350
From $495

---

Junior & 2-room Suites
From $395
From $550

---

Weekdays and Extended Stays Specials
Sunday - Friday (5 nights) $1,300
Entire month of August $10,500
Double occupancy. Does not include tax and service. Subject to availability and blackout dates. Cannot be combined with any other offer.

---

SEPTEMBER
Midweek
Weekend

---

Queen
From $250
From $295

---

King or Twin
From $295
From $350

---

King with Deck
From $350
From $395

---

Junior & 2-room Suites
From $395
From $450

---

OCTOBER
Please Call for Rates.
800-545-2824 or 631-283-2160