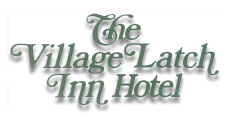 For immediate reservations
please call 800-545-2824
or 631-283-2160.



---
WHAT PEOPLE ARE SAYING ABOUT US
---
With its Gatsby-style mansions, the stately Village Latch Inn, an award-winning boutique hotel, sits on a lovely five-acre estate in an ideal location: in the quaint village of Southampton and within an easy walk to the beach. The Village Latch is truly a labor of love for owners Marta and Martin White, who continue to set the stage at their famous country hotel.

The Village Latch has earned praise in many prestigious publications, ranking No. 1 in over 50 travel guides. "My favorite hotel in Southampton is the Village Latch Inn," Frommer's proudly states. It comes as no surprise that celebs and the who's who of the Hamptons social scene have enjoyed the comforts of the Village Latch, including: Al Gore and the White House staff, Michael J. Fox, Matt Lauer, Ethel Kennedy, Carly Simon, Sarah Jessica Parker, Lauren Hutton, Fran Drescher, Dennis Quaid, John Stamos, Andie McDowell, Kim Basinger, Anne Hathaway and Greg Kinnear, to name a few.


Lobby at the Village Latch

In the age of sameness, when every hotel room looks alike, this country hotel stands apart. All the rooms are individually adorned with modern décor, assorted antiques and artifacts from every corner of the globe – all with updated conveniences. "The living room in the main house could be a set of a movie – perhaps Around the World in 80 Days with Auntie Mame," suggests Fodor's. "Plush leopard-print cushions and gold and silver threaded pillows are tossed artfully on the couches. Balinese marionettes hang from the walls. It's eccentric, eclectic and artsy – and it all works." There are duplexes and suites, some rooms have balconies or decks.

The Village Latch is the ultimate getaway; you can even rent your own private villa, complete with a country kitchen and magnificent living/dining rooms just perfect for wedding parties, shoots and corporate outings. A tennis court, heated swimming pool, bike rentals and an off-premise health club will keep you on your toes.
— NY Observer
Heaped in luxury with undertones of relaxation in every corner, the historic Village Latch Inn in Southamtpon village defines the essence of the Hamptons lifestyle. Designed by Standford White and once the grand annex to the famed Irving Hotel, the resort Inn is the preferred vacation destination of noted politicians including Vice Presidents Al Gore and Joe Biden, as well as numerous celebrities.

"Someone once wrote "If you can't stay in a friend's house South of the Highway, stay here," says Marta White, who has owned the inn with her husband Martin for 38 years. The quote captures the essence of the boutique hotel and its expansive grounds, as it evokes that elusive but highly-desired balance between elegant and casual.
Hallway Objet d'art at the Village Latch

The Village Latch Inn, which includes the white-shingled, green shuttered main mansion and the adjacent Terry Cottage, is situated on five acres at 101 Hill Street in Southampton Village.

"I'm an artist, and I see a room as an art box." Says Marta of the inn's current look and feel, which she and her husband carefully cultivated and decorated with finds from their international travels.

Home restoration is a deep love of the Whites, and when they kept true to the original building. "We didn't replace, we repaired. We didn't tear down one wall." says Marta. The result is the meticulously maintained Great Gatsby style manor, complete with a total of 37 unique rooms, including several large common spaces evocative of the era.

From Hill Street, it's easy to spot the Stanford White 27-room main house and adjacent 10 room Terry Cottage, both of which were designed as the Grand Annex to the Irving Hotel, which once stood across the street. The buildings clearly display the architect's trademark elegance and high society feel.

"It's a secret," Marta says of the property's allure. "Every time I go up the driveway, It's like, I've never seen the grounds before. It's gorgeous, like a fairy land"

Also situation on the five-acre sprawling estate is the famed Potting Shed, where the first locomotive in the United States was built, and the Homestead Villas and adjoining greenhouse, all of which were saved from the wrecking ball, as they were moved from the Merrill Lynch estate. The two wings of the villa, which are connected by the greenhouse, have five and eight bedrooms, respectively, and can be rented out as separate residences. During the moving process, the Whites discovered a brick wall that is now heralded as one of the oldest in Southampton.

"The Great Gatsby era still lives," says Marta. The Village Latch is an oasis of calm in the middle of the village."
— Dan Rattiner, Dan's Magazine
Art Tableau at the Village Latch

This famous Country House Hotel, situated on a lovely 5-acre estate is perfectly located within walking distance to Southampton's village's most fashionable shopping streets and beautiful ocean beaches. Sophisticated, romantic and intimate with an international flavor, the furnishings and décor are truly unique.

Created and run by artists, the décor is a study of diversity. Puppets from Burma, masks from New Guinea, artifacts from Africa, rugs from Tibet, furniture from Bali to England. There are antique filled or modern units all decorated with warmth and a gracious ambience. Each room is different, and this is the unique charm of the hotel. Besides its eclectic ambience, all rooms have modern conveniences; private baths, AC, cable TV's phones and hairdryers. Imagine mansion buildings to spacious suites to wicker filled sitting rooms, some with fireplaces, balconies, and decks. There are even large studios, 2 and 3 room suites and duplexes. One of the fireplace suites has English pine furniture, an antique sleigh bed. Laura Ashley print curtains and wallpaper, and dusty rose wall-to-wall carpeting.

Despite its lavishness, the inn is cozy- the sort of place where guests can help themselves to coffee or a cold drink any time of day, even if the sign says "Kitchen Closed." There is a Continental breakfast on weekends, which might include bagels, cream cheese, yogurt, fresh fruit, homemade breads and muffins. Breakfast is served in the dining room with its lush green Italian chairs.

Exclusive private villas are available for such events as family reunions, weddings, corporate outings and photo-shoots. The villas include a magnificent living room, country kitchen and from 5 – 16 bedrooms depending upon the group's needs – all have modern conveniences. There are additional rooms available in the main buildings.

An outdoor pool with privacy hedges, health club privileges close-by, a tennis court and former conservatory complete with a tranquil fish pond are located at various points around the lawn that connect the assorted buildings of this boutique Hotel. It has been the #1 choice in over 50 Inn books from Frommer's to Fodor's as the best place to stay in the Hamptons. Also a member of "LUXE" premiere Boutique Hotels."

Since 1901, it has been the legendary Great Gatsby Hotel of the rich and famous....it still remains so.
— Elegant Small Hotels (A Connoisseur's Guide)
Manor House Great Room
Manor House Great Room
Manor House Great Room
Manor House Great Room